2002
These pictures are from a trip up to go inner tubing at Mt. Bachelor, near Bend, Oregon. It was in February of 2002.
---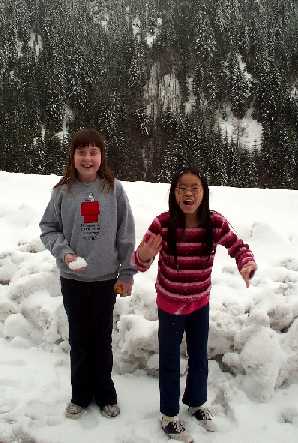 Holly and Jilly on the side of the road nearing Government Camp. Yes, that's a pretty steep drop off behind them, but they didn't get any closer than that. They did start pelting me with snowballs shortly after this.
---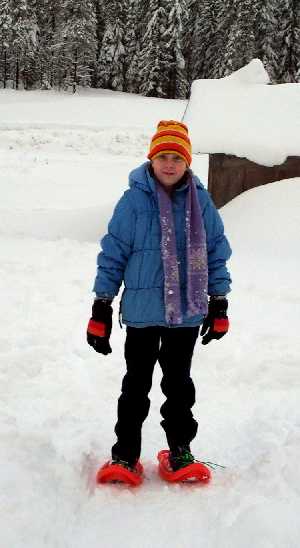 This is Jillian on plastic snow shoes. We found them at "Factory 2 You" for $7 per pair. They even held me up, and were lot's of fun. Pretty hard work, though. This was about 10 minutes after the previous picture, and 1000 feet higher. Lots more snow!
---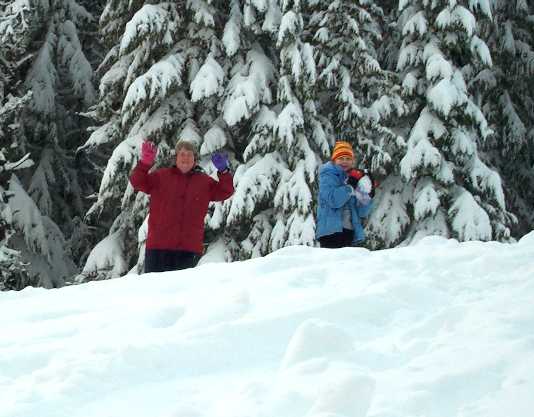 Susan and Jillian getting ready to roll down the snow hill. We didn't bring sleds, we were expecting this area to have rental snow tubes and the like. It turns out they are only populated on the week-end, and now even that will probably stop, as there are better places to go.
It was lots of fun for us though, no one else there!
---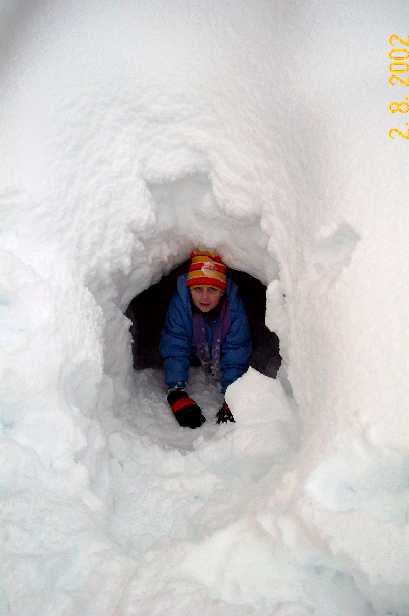 This is Jillian in a snow cave she discovered. She didn't stay long, as Dad was quite nervous about a collapse.
---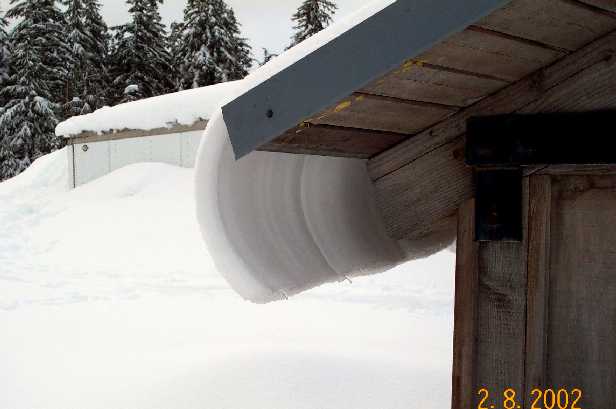 This is where the roof gathers snow and then it slides down off of the edge making a nice curl.
---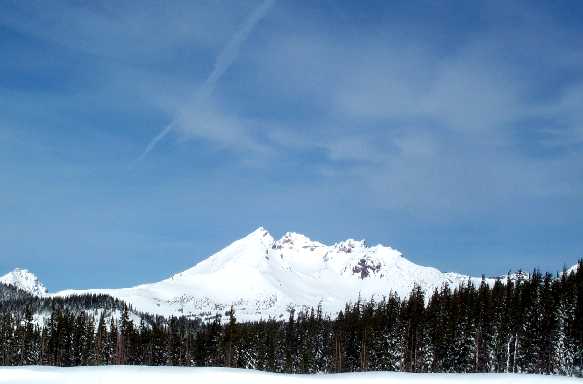 This is the view as you slide quietly up the hill, sitting on your inner tube.
This view is so nice, I am giving you the option of downloading it in it's original size.
---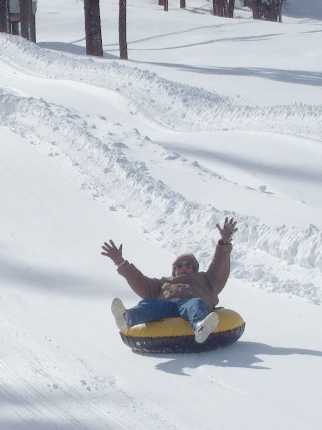 Let's see. You sit down on your inner tube, and they hook you to a rope. You whisk quietly up the hill, while looking at incredible beauty all around you, punctuated by swooshing and peals of laughter.
You walk 15 feet, dragging your inner tube on a leash. Then you slide down fast or slow as you wish on groomed slopes.
This is a LOT different from the inner tubing I remember. This is actually fun for the whole time you are out there.
Mt. Bachelor, Mt. Hood Meadows and Mt. Hood Ski Bowl have it around here.
---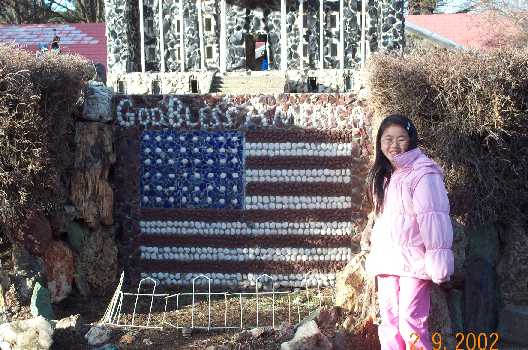 Holly standing in front of a display at Peterson's Rock Garden near Redmond, Oregon. It's been there forever, but has fallen on hard times.
---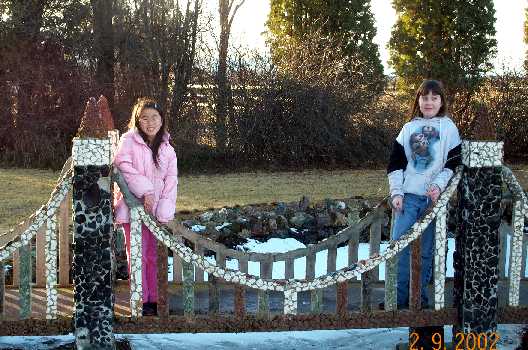 This is Holly and Jillian on one of the bridges at Peterson's Rock Gardens. There is ice in the pond, but it was a nice day. Sunny and brisk.
---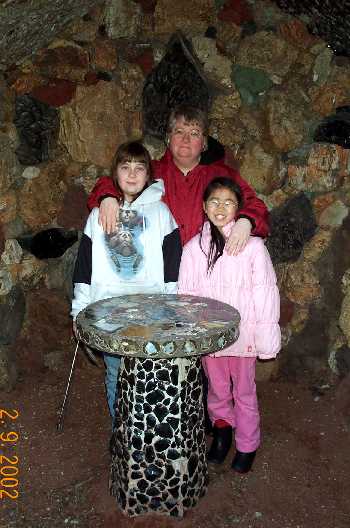 Jillian, Susan, and Holly in the gatekeeper's house at Peterson's rock gardens. In years past, there was a guide here, and they would collect donations. Now there is just a box.
---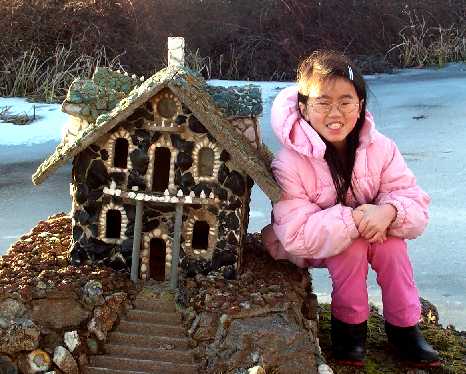 Holly is sitting next to a little house at Peterson's Rock Gardens, with iced over pond behind her. We have a similar picture from when she is four, and her head doesn't reach the top of the dormer.
A few years makes a lot of difference!
---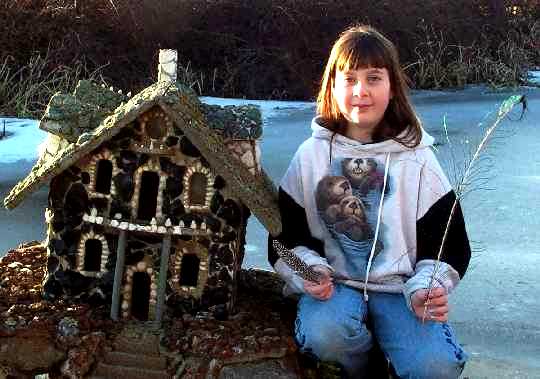 Jillian is sitting with the same house. We have pictures of her with this house as well. Not as dramatic a difference, but still noticeable.
---