2000
---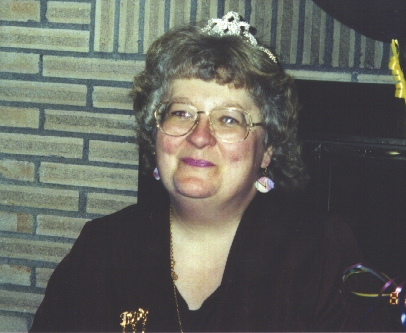 My queen for more than 25 years now. This is from her birthday.


---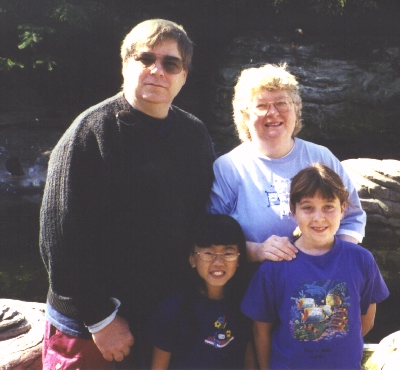 This is the whole family. We commandeered a stranger to take our picture.
---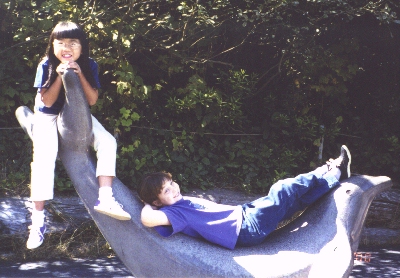 Jillian, and Holly at one of our favorite places, the Oregon Coast Aquarium. This is in the play area, which they admit to being a little old for, but still like to pose for pictures.
---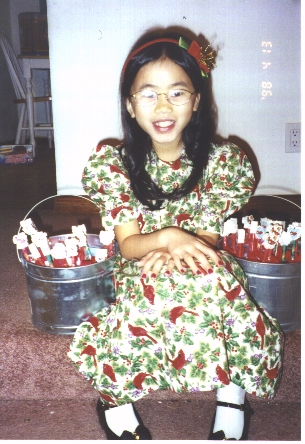 Each year the girls give out presents to their classmates for the winter holidays. Holly found two shiny buckets that just fit her gifts. She is decked out in her dress made by Mom. We like to have the girls in matching outfits, but it is getting harder since Jillian has traversed the divide betwixt girls and young miss clothing.
---
This is Jillian with her set, attired in her Mom made Christmas dress.

---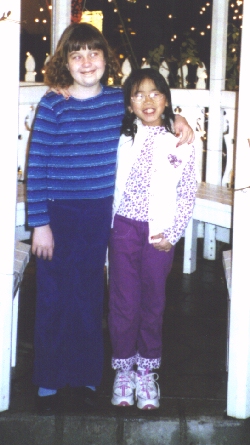 Here are the girls in a gazebo at the Victorian house of a million lights in Portland. It's very pretty, and probably quite annoying to people from California. :-)

---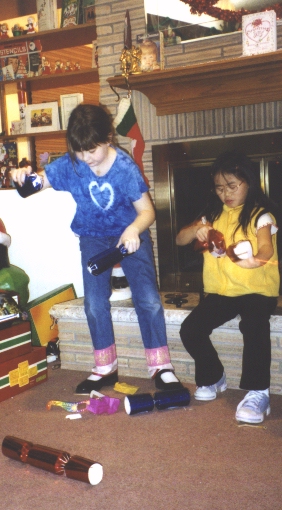 We like Harry Potter, and when the girls saw crackers in the store that reminded them of Harry Potter, they just had to try them. So we bought them to welcome in the new millennium.
They were a little disappointing.
---